About
Our small artisan style café serves simple healthy food at sensible prices for those wanting to relax and take a brief respite from their busy schedule.

We specialise in excellent coffee, produced by a small local U.K. roaster.
We have a variety of delicious home-made cakes.
Our long refreshing summer drinks are imaginative and refreshing.
Our coffee is also now available for sale as whole roasted beans or ready ground.

Why Us?
We think you will like it. Check us out!
Working
The relaxing atmosphere of out little cafe is perfect for that short working coffee, or tea, break. A little home from home, but staying in touch.
Relaxing
A place to chill, to relax away from the frantic pace of the shops and modern life. Sit back and enjoy our peaceful ambience. We make the coffee, you enjoy.
Meet a Friend
The perfect place to meet and catch up. Put the world to rights over a slice of cake and cup of tea. We do a wide variety of freshly made tea to suit every taste.
How to Find Us

We are just two minutes walk from the Frenchgate Centre. Right in the heart of Doncaster, but an oasis of calm away from the busy shopping area. There is a taxi rank conveniently adjacent to the cafe. We are small, so don't blink or you might miss us. Look out for our unique "Cafe" sign above the door.
Get In Touch!
For further information, group bookings, children's parties etc please use the contact details below.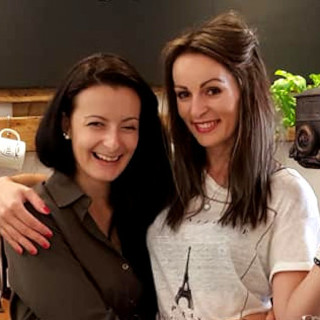 Back in Time Café
78 St Sepulchre Gate, Doncaster. DN1 1SD
e-mail: backintime.doncaster@gmail.com
Monday 9:00am–4:00pm
Tuesday 9:00am–4:00pm
Wednesday 9:00am–4:00pm
Thursday 9:00am–4:00pm
Friday 9:00am–4:00pm
Saturday 9:00am–5:00pm
Sunday CLOSED